NEWS & MEDIA
St. John Agnew
11 September 2017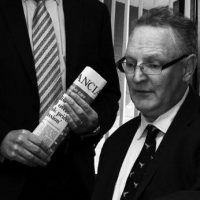 St.John trained as a solicitor and was an in-house Commercial and Banking Counsel for TSB Bank. His responsibilities included drafting and negotiating legal documentation in relation to all Bank lending and commercial arrangements. This included many types of commercial contracts and involved a close working relationship with the technology team who required advise on a steady flow of technology contracts.
He became a Investment Manager in 2000 and set up a fund in the Cayman Islands in 2004 based on Technical Analysis which he successfully operated and closed in late 2007. He continues to advise on investment and is currently an Investment Manager registered with Credo Capital with his own private clients.
St.John has also served as Trustee on a Pension fund for a Charity and, using his legal and investment knowledge, he helped to restructure the Board to allow it to recognise and meet its extensive ongoing Pension obligations. He is also currently a Non-Executive Director of a food company, The Big Prawn Company, where uses his knowledge and experience to help guide this company.
NEXT STORY