NEWS & MEDIA
Sure Ventures plc – First Direct Investment in VR Sector
24 April 2018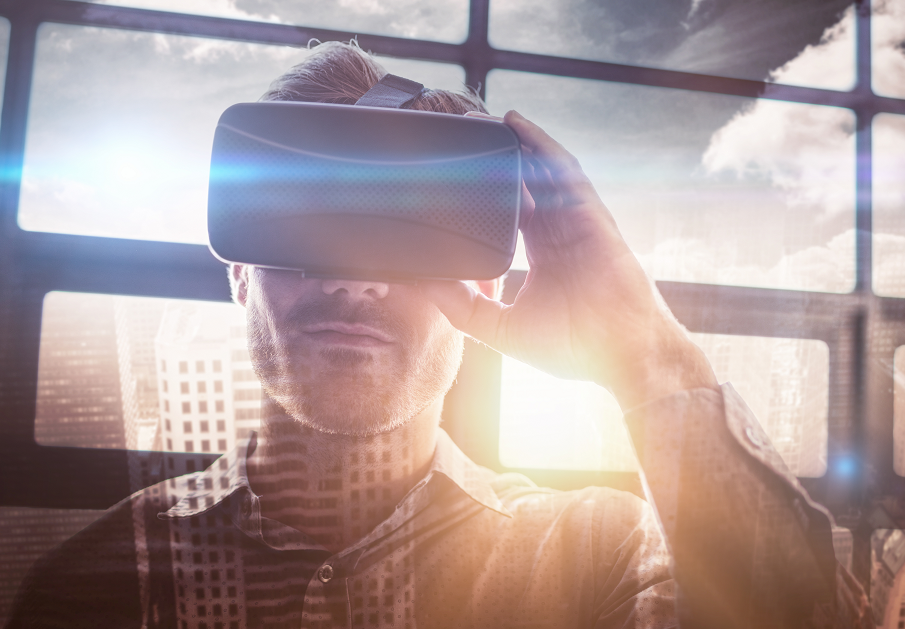 SURE VENTURES PLC, a venture capital fund which invests in early stage software companies in the rapidly growing financial technology ('FinTech'), augmented reality ('AR'), virtual reality ('VR'), and Internet of Things ('IoT') sectors, is pleased to announce that it has invested £500,000 in Immotion Group Limited ('Immotion'), a UK-based company focused on creating superior out-of-home immersive VR experiences in Europe and the USA.
 Overview
·     First investment in VR sector – Immotion, which has developed VR cinema pods that engage the senses by combining advanced sight, sound and multi-directional motion, with premium content from award-winning creators
·     Immotion's VR cinema pods are being placed in entertainment centres, theme parks and museums, to give individuals and groups access to VR experiences far beyond what is currently available at home
·     Continuing to explore other investment opportunities in the AR/VR, FinTech and IoT sectors, having listed on the Specialist Fund Segment (SFS) of the London Stock Exchange in January 2018
Immotion, which has offices in London, Manchester and Los Angeles, has developed a range of VR cinema pods, which enable users to enjoy immersive VR experiences, blurring the boundaries between reality and fiction. Founded by experienced technology and media entrepreneurs, Martin Higginson and David Marks, Immotion is revenue generative, having placed its pods in a variety of different outlets including several leading visitor attractions across Europe and the USA under its own brand, VR Star, as well as through its partnership network including Genting Resorts World.  Most recently, the Yorkshire Museum used Immotion's technology in its Jurassic World exhibition, an educational attraction opened by naturalist and broadcaster Sir David Attenborough in March 2018, who described the technology as "tremendous".
Immotion will use the £500,000 funds raised to fast-track its sales and marketing strategy, advance the roll-out of its product worldwide across Europe and US and create additional content.   This follows a £1.3m investment made by a range of strategic investors in Immotion at the end of 2017.
Sure director, Gareth Burchell, said, "With more than £4 billion invested in the VR sector over the last two years, this is a booming global market, so we are delighted to support Immotion's highly creative team as they embark on the next development phase.  As one of the leading companies in the sector, Immotion offers significant growth opportunities. Demand for its VR cinema pods are gaining traction as customers increasingly look for new experiences and engage with the concept of being immersed in new virtual worlds.
"Having previously invested in the Suir Valley Venture Fund, this is the first direct investment we have made.  We are currently in talks with other exciting companies in our target AR/VR, FinTech and IoT sectors."
Martin Higginson, Executive Chairman of Immotion, said: "We're delighted to secure this funding from Sure, which shares our excitement in the enormous potential of the out-of-home VR experiences market. We believe our out-of-home experiences will allow people of all ages to experience the full immersive thrill of VR, including movement, in a safe and fun way.
"We have seen what is needed to deliver a great experience. Our VR cinema pods engage the senses by combining sight, sound and motion, along with premium content from our own award-winning studios, allowing us to help users genuinely escape reality."
For further information, please visit www.sureventuresplc.com or contact: 
| | | |
| --- | --- | --- |
| Gareth Burchell | Sure Ventures plc | +44 (0) 20 7186 9918 |
| Isabel de Salis / Priit Piip | St Brides Partners (Financial PR) | +44 (0) 20 7236 1177 |
| Immotion | immotion@redleafpr.com | +44 (0) 20 3757 6880 |
Notes to editors:
Sure Ventures plc listed on the London Stock Exchange in January 2018, giving retail investors access to an asset class that is usually dominated by private venture capital funds. The Company aims to provide investors with a diversified exposure to three rapidly-growing markets: augmented reality/virtual reality, FinTech and Internet of Things.  Sure is focusing on companies in the UK, Republic of Ireland and other European countries, making seed and series A investments in companies with first rate management teams, products which benefit from market validation with target revenue run rates of +£400,000 over the next 12 months. 
Website: https://www.sureventuresplc.com/
About Immotion
Immotion is an exciting UK-based company focused on creating superior out-of-home immersive virtual reality experiences in Europe and the USA.
Website: http://www.immotiongroup.com/
This information is provided by RNS
The company news service from the London Stock Exchange